Annual Dinners
| 2022 | 2020 | 2019 | 2018 | 2017 | 2016 | 2015 | 2014 | 2013 | 2012 | 2011 | 2010 | 2009 |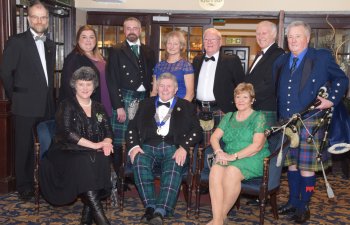 One of Perth's finest social occasions, the Annual Dinner of the Perth Burns Club, was held in the Salutation Hotel, Perth on Saturday, January 27, 2018. It attracted a gathering of around 111 members and guests, including a big overseas contingent. Once again the function lived up to its reputation of being one of the country's foremost mixed Burns Nights with an outstanding programme of excellent speakers and performers.
Members of the top table group. Back row [l to r] David Hamilton, Ali Abercrombie, Bob Abercrombie, Sandra MacDougall, Club Vice President Stewart MacDougall, Iain Mackintosh, Piper Robert Hamilton. Front row [l to r] Professor Kirsteen McCue, Club President Jim Calderwood, Brenda Calderwood.
This year marked the 40th anniversary of dinners held in the Salutation Hotel since our club was reformed in 1977. Sandra MacDougall and Seonaid Fry had baked and decorated anniversary cakes which were ceremonially cut then served after our dinner.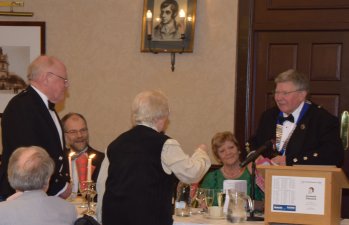 Left: Jimmy and Mary McNeill receive a gift from Jim Calderwood to celebrate attending all 40 dinners.
Right: President Jim Calderwood and Lorraine Geddes of the Salutation Hotel prepare to cut the anniversary cake.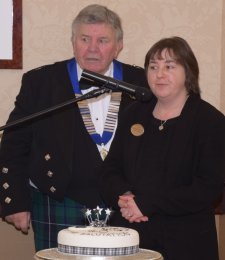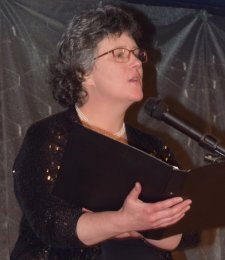 The principal speaker, Professor Kirsteen McCue, proposing the Immortal Memory.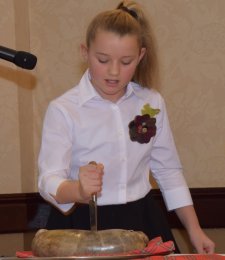 Eilidh Donnachie, a P7 pupil at Abernethy, addressing the haggis.


The Immortal Memory was proposed by Professor Kirsteen McCue of Glasgow University, who recalled the work of Edinburgh publisher George Thomson, who printed Burns' songs along with music by contemporary composers such as Joseph Haydn. Kirsteen sang three Burns songs to settings by Haydn, Beethoven and Ravel.
Last year's Schools' Festival President's Prize winner, Eilidh Donnachie, addressed the haggis.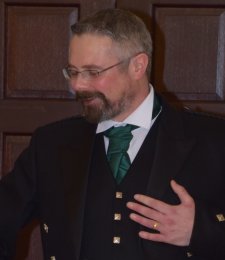 Bob Abercrombie proposing the toast to The Lasses.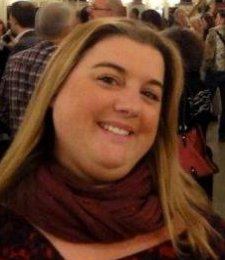 Ali Abercrombie delivered the reply for The Lasses.


Errol couple Bob and Ali Abercrombie combined to Toast and Reply to the Lasses. They had worked together for many years in post-war Kosovo, before returning to Scotland to open the Alibob Cafe beside the Cairn O'Mohr Winery at East Inchmichael. There were spirited digs and counter-digs, chuckles aplenty, and a few home-baked verses to enjoy before it all ended in smiles!
A full programme of entertainment was provided by singers Alison Duthie, Craig Dennis and Paul Vaughan; fiddlers Shona Rae and Karen Low; accompanists Howard Duthie and David Hamilton, plus piper Robert Hamilton.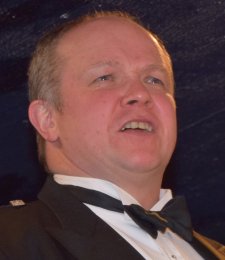 "Liberty's in every blow!";
Craig Dennis, baritone.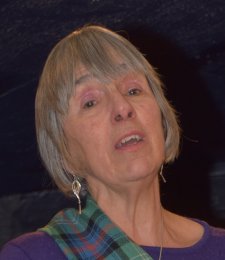 "I'll ay ca' in by yon toon";
Alison Duthie, soprano.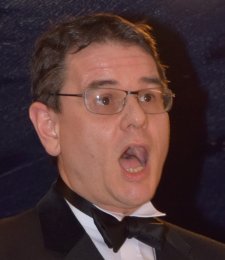 "And the rocks melt wi the sun";
Paul Vaughan, tenor.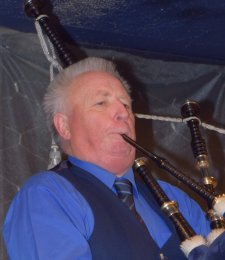 "He screw'd the pipes and gart them skirl"; Robert Hamilton, piper.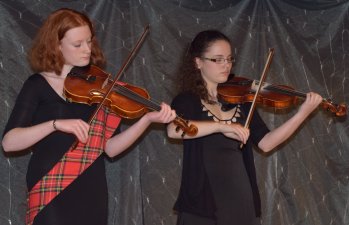 "Hornpipes, jigs, strathspeys and reels";
Fiddlers Shona Rae and Karen Low.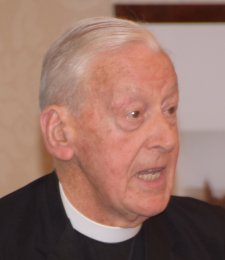 "Sae let the Lord be thankit"; Rev Geoffrey Hall.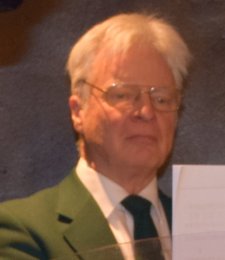 "The melodie that's sweetly played in tune"; Howard Duthie, accompanist (singers).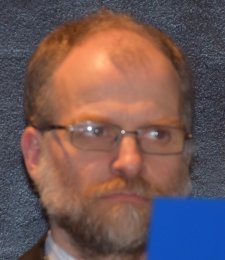 "Duncan Gray cam here to woo"; David Hamilton, accompanist (Immortal).
The spoken word was performed by Iain Harkins, who performed the satirical "Death and Doctor Hornbook" based on John Wilson, a Tarbolton schoolteacher; and Jim Aitken, whose memorable performance of "Tam o' Shanter" received a tremendous reception.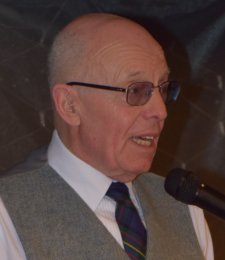 "My name is Death";
Iain Harkins.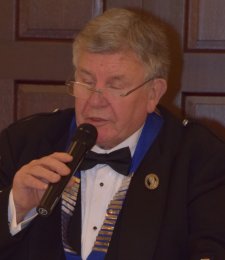 "The Loyal Toast";
President Jim Calderwood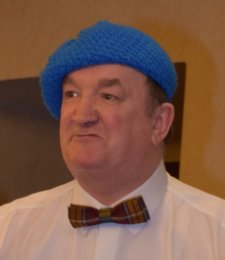 "Holding fast his guid blue bonnet";
Jim Aitken.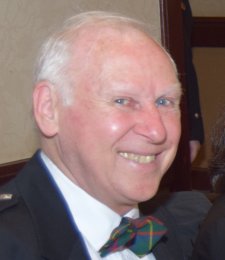 "Kindred Clubs and Societies"
Iain Mackintosh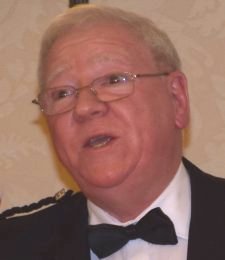 "In praise of speakers and artistes"
Stewart MacDougall

The evening was under the chairmanship of club president Jim Calderwood who cut the anniversary cake and proposed the Loyal Toast. Club secretary Iain Mackintosh toasted Kindred Clubs and Caledonian Societies and introduced the overseas visitors. The Rev Geoffrey Hall recited the Selkirk Grace. A fulsome vote of thanks was proposed by the club's vice-president Stewart MacDougall and the evening ended with the traditional singing of "Auld Lang Syne".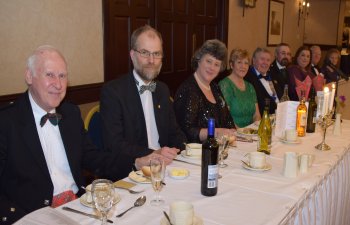 Top table.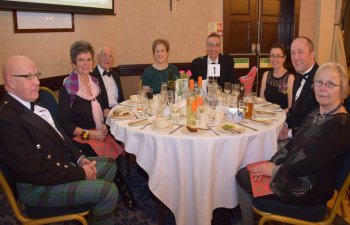 Table 1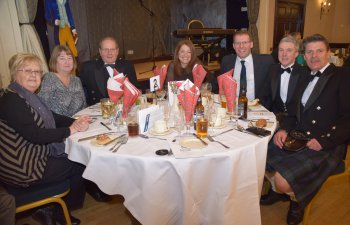 Table 2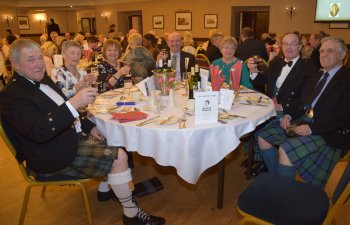 Table 3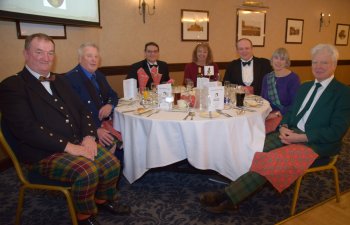 Table 4 (Artistes)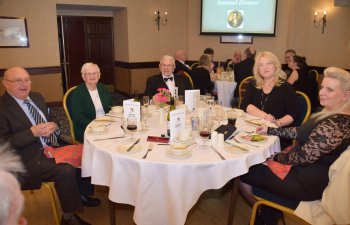 Table 5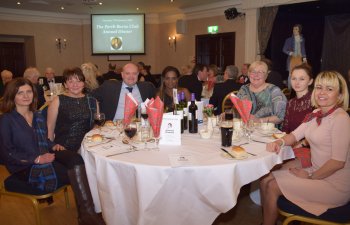 Table 6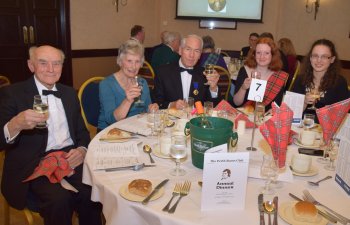 Table 7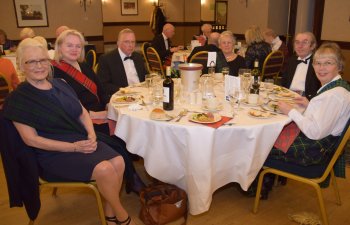 Table 8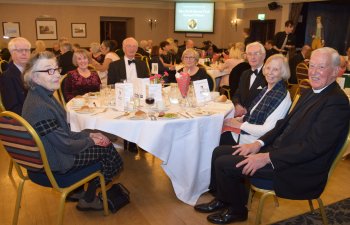 Table 10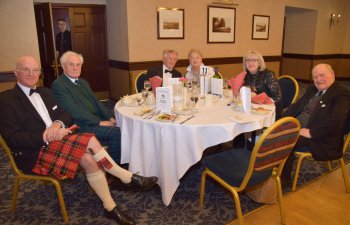 Table 11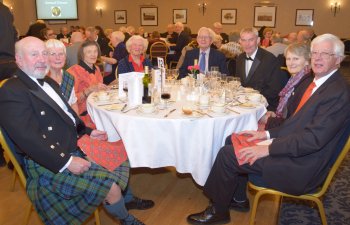 Table 12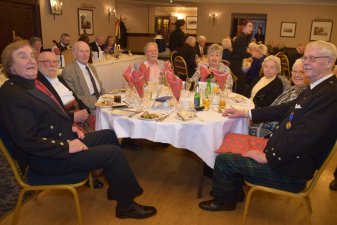 Table 14


Apologies to tables 9 and 15 which were missed.

NB: No Table 13.
All photographs courtesy of Elliott Boyle,
Perth Burns Club.
Email Elliott if you'd like a copy of a photograph.