Annual Dinners
| 2022 | 2020 | 2019 | 2018 | 2017 | 2016 | 2015 | 2014 | 2013 | 2012 | 2011 | 2010 | 2009 |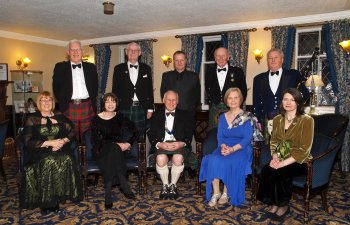 One of Perth's most popular social occasions, the Annual Dinner of the Perth Burns Club was held in the Salutation Hotel, Perth on Saturday, January 24, 2015 and attended by a gathering of around 150 members and guests, including a wide sprinkling of nationalities. Once again the function lived up to its reputation of being one of the country's foremost mixed Burns Nights with a talented programme of quality speakers and entertainers.
Members of the top table group. Back row [l to r] Alasdair Hutton OBE, Lawrence Read, Pete Wishart MP, Donald Paton, Piper Robert Hamilton. Front row [l to r] Janice Hogarth, Fiona Mackintosh, President Iain Mackintosh, Wilma Paton, Lara Haggerty. Photograph by kind permission of Richard Allan and The Courier.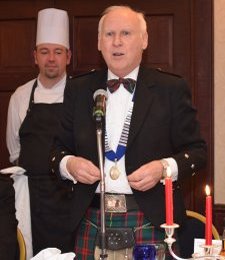 "The auld Guidman". President Iain Mackintosh addressing the haggis.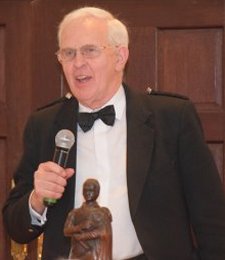 The principal speaker, Alasdair Hutton OBE, proposing the Immortal Memory.


The Immortal Memory was proposed by Alasdair H. Hutton, OBE, from Kelso, well known as the script writer and commentator at each year's Royal Edinburgh Military Tattoo, who spoke of Burns' military connections and his association with the Dumfries Volunteers.
A witty and literary reply for The Lasses was given by Lara Haggerty.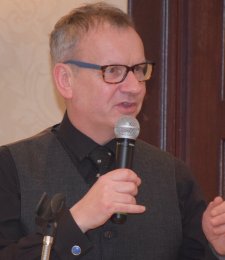 Local SNP MP Pete Wishart proposing the toast to The Lasses.


Local MP Pete Wishart proposed the toast to The Lasses and included in it his own instrumental rendition of "My Love is Like a Red Red Rose", which stemmed from his days as the keyboard player with the Gaelic rock group Runrig. A delightful and humorous response was given by Lara Haggerty, the Keeper of Books at the ancient Innerpeffray Library near Crieff.
A full programme of entertainment was provided by Patsy Reid (fiddle), singers Wilma Paton, Craig Dennis, Paul Vaughan and accompanist Andrew Forbes. The piper was Robert Hamilton.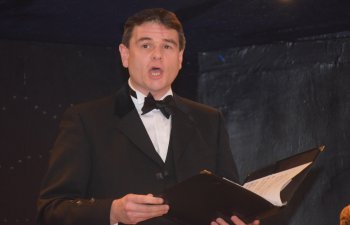 "Youthful Chloe, charming Chloe"; Paul Vaughan, tenor.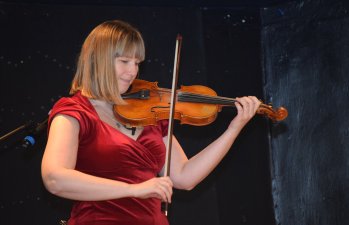 "Hale be your heart, hale be your fiddle"; Patsy Reid, fiddler.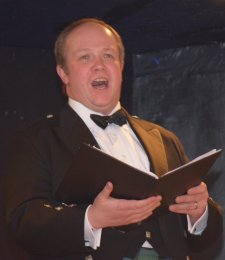 "Such a parcel of rogues in a nation!"; Craig Dennis, baritone.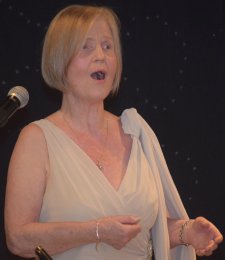 "The lovely lass o Inverness"; Wilma Paton, soprano.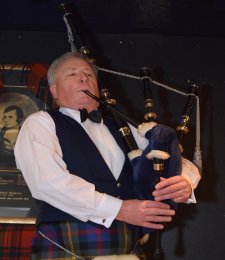 "He screw'd the pipes and gart them skirl"; Robert Hamilton, piper.
The spoken word was performed by Ellen Pennie from the Dunblane Burns Youth Club who recited "Last May a Braw Woo'er" and club secretary Donald Paton with a vivid rendition of "Tam o' Shanter ". Donald also read the greetings from Kindred Clubs and Caledonian Societies.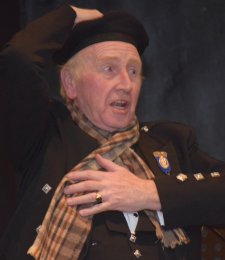 "Whiles holding fast his guid blue bonnet"; Donald Paton.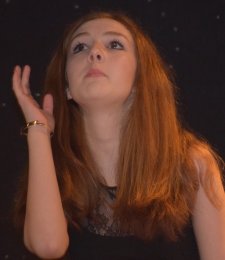 "Last May a braw wooer cam down the lang glen"; Ellen Pennie.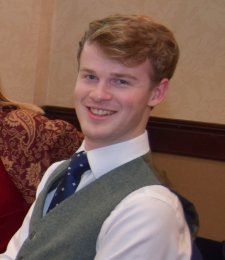 "The melodie that's sweetly played in tune"; Andrew Forbes, accompanist.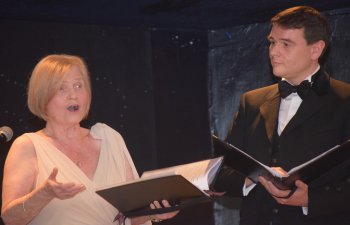 "Will ye gang tae the Hielands, Leezie Lindsay"; Wilma and Paul duet.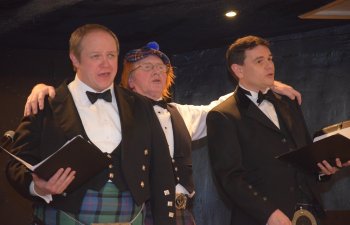 "We're nae that fou"; Craig, Donald and Paul carouse.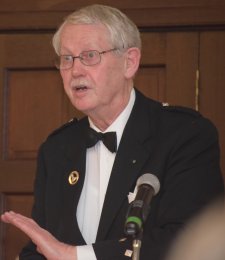 Lawrence Read gives thanks for an excellent evening's entertainment.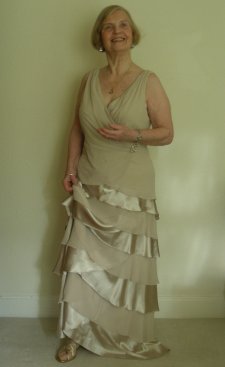 "John Anderson my Jo"; Wilma Paton, soprano.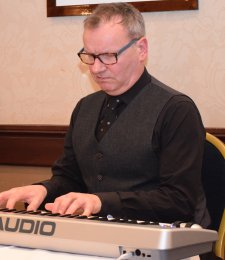 "And the rocks melt wi the sun"; Pete Wishart on keyboard.
The evening was under the chairmanship of club president Iain Mackintosh who gave an animated address to the haggis, recited the Selkirk Grace and proposed the Loyal Toast.
A comprehensive vote of thanks was proposed by the club's vice-president Lawrence Read and the evening ended with the traditional singing of "Auld Lang Syne".
Artistes' table.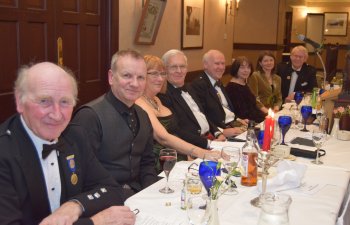 Top table.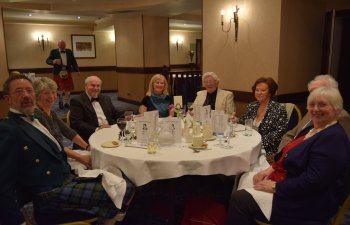 Table 1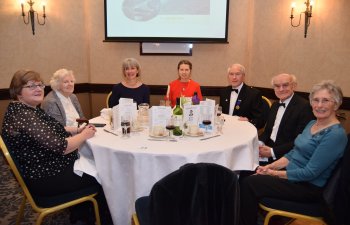 Table 2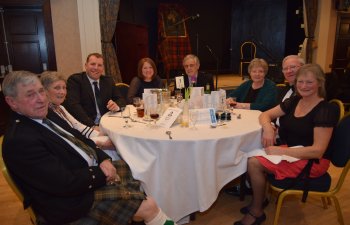 Table 3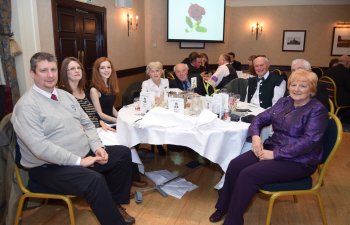 Table 4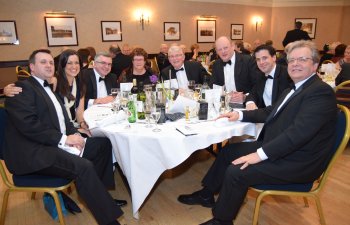 Table 5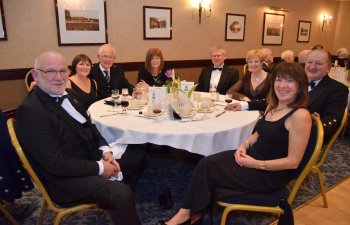 Table 6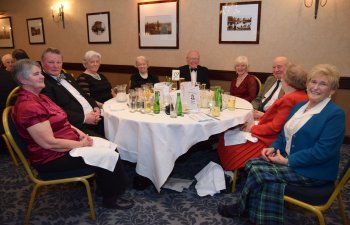 Table 7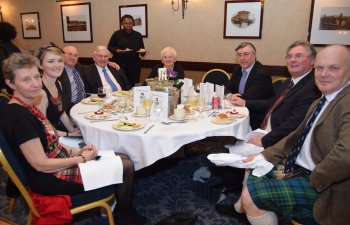 Table 8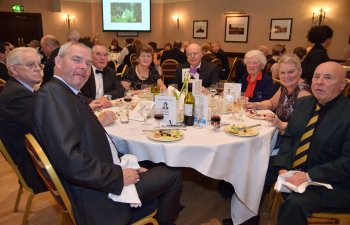 Table 9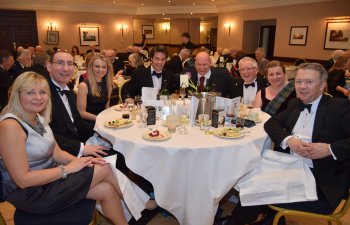 Table 10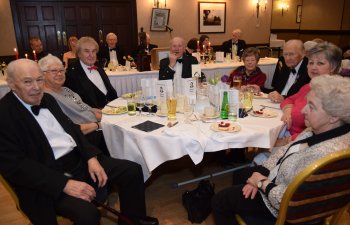 Table 11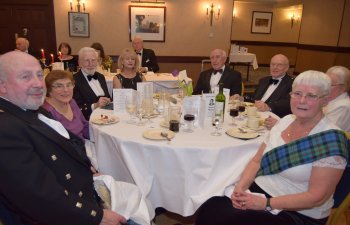 Table 12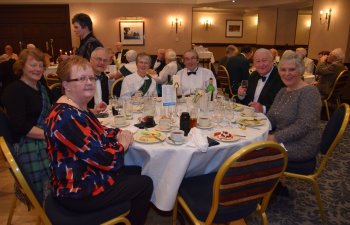 Table 13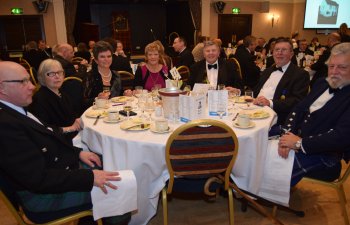 Table 14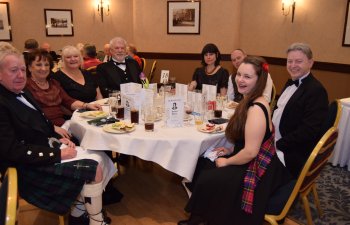 Table 15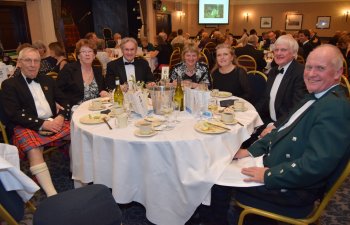 Table 16
All photographs (except the first) courtesy of Elliott Boyle, Perth Burns Club.
Email Elliott if you'd like a copy of a photograph.