Summer Outings
| 2019 | 2018 | 2017 | 2016 | 2015 | 2014 | 2013 | 2012 | 2011 | 2010 |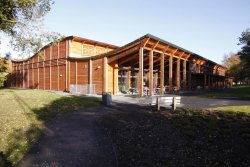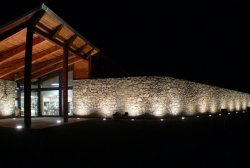 The new NTS Birthplace Museum by day and night.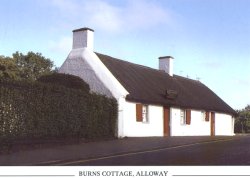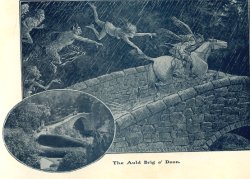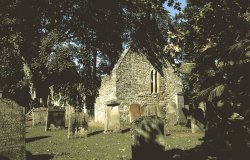 Top to bottom: Burns cottage; Tam o' Shanter; Kirk Alloway.
Around 40 members and guests attended the club's Summer Outing which was held on Sunday, June 5, 2011.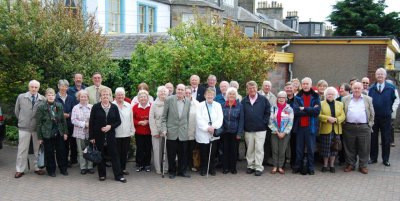 During a lunch of soup and sandwiches at the Horizon Hotel, Ayr, the party were joined by one of the club's honorary members, Mr Hugh Farrell, who was secretary of Perth Burns Club from 1978 to 1980 before moving to Ayr.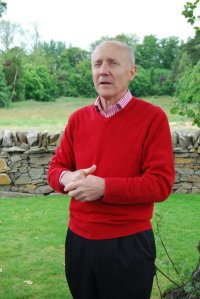 Hugh kindly offered his services as the club's personal guide for the day and his input and extensive knowledge of Robert Burns were to add much to the enjoyment of the outing.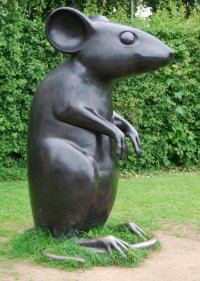 The highlight and focal point of the day was the Robert Burns Birthplace Museum and Heritage Centre and this recently completed project allowed members and their guests to experience a truly unique encounter with Scotland's favourite son.
The Museum houses some of the world's most important relics and collections of Burns' life and works.
Following a return to the Horizon Hotel for high tea, the coach left Ayr at 6pm and arrived back in Perth at 8pm.
During the return journey two Burns DVDs were shown and greatly enjoyed.