Annual Dinners
| 2018 | 2017 | 2016 | 2015 | 2014 | 2013 | 2012 | 2011 | 2010 | 2009 |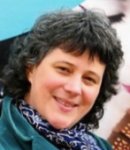 Prof Kirsteen McCue
Bob Abercrombie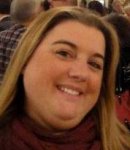 Ali Abercrombie
Saturday, January 27, 2018
Salutation Hotel, Perth
6.30 for 7pm
The club's Annual Dinner, widely recognised as being one of the country's leading Burns Nights and also one of Perth's foremost social occasions, will be held in the Salutation Hotel, Perth on Saturday, January 27, 2018 at 6.30 for 7pm. This is the 40th anniversary of our dinners in the Salutation Hotel since the Club was re-formed in 1977 and we'll be celebrating with a special cake.
The Immortal Memory is to be proposed by Kirsteen McCue, Professor of Scottish Literature and Song Culture at the University of Glasgow.
The Toast to The Lasses will be proposed by Bob Abercrombie and the Reply will be given by his wife Ali. The couple run the Alibob Cafe beside the Cairn O'Mohr Winery at East Inchmichael near Errol.
The entertainment will again be of the accustomed high standard. Holly Jarvis, Paul Vaughan and Craig Dennis will sing. Howard Duthie will accompany. Jim Aitken, Iain Harkins and Eilidh Donnachie will recite. Shona Rae and Karen Low will play the fiddle.
The evening will be under the chairmanship of the club president Jim Calderwood.
Dress for the function is optional but the wearing of formal or Highland dress is encouraged.
Ticket prices are £25 (members) and £30 (guests). Advance reservations can now be made by emailing the club secretary Iain Mackintosh.
Confirmed bookings can be made by downloading one of the documents below and completing the return slip which you can post or email back to the secretary. If you use the post, please enclose payment with an SAE (cheques payable to Perth Burns Club). If you prefer online, please remit bank transfers to 80-91-28, 06024554 (using your name as the reference code).
Early booking is advised due to the event selling out quickly in recent years.